Buildings and Grounds Ministry



Restoration | Rectory | Grounds | Stained Glass Windows

The church properties include:
the historic church
the Parish Hall, built in the early 20th century
the Parish House located behind the church, built in 1957, which houses the offices, Guild Room and Sunday School classrooms
the Rectory 
The stewardship of our lovely neo-gothic church building, which has graced the Branford green since 1852, is a labor of love and elbow grease.  While some things require regular vendors, others tasks are accomplished by handy members of the congregation.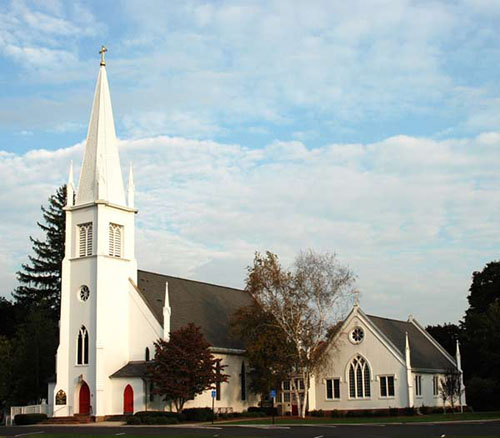 Beyond routine maintenance and upkeep, one can expect that a church listed on The National Register of Historic Places requires replacement and renovation from time to time.  We manage a ten-year master plan to anticipate large projects.  Several parishioners are knowledgeable about architecture and construction, and oversee the work to ensure the integrity of the historic structure.  This includes restoration of our beautiful stained glass windows, three of which are Tiffany windows.   
This lovely red New England saltbox design is the home of the Rector.  Numerous parish life events are hosted there.
Because the church sits on the Town Green, there is little property for us to maintain. Routine maintenance of landscaping around the church buildings, which includes several memorial gardens, is overseen by this ministry.